Andrew Wilbur, DMD, MS
As a young person I experienced orthodontics as a patient, and the experience made a significant impression on me. I was amazed at the process and transformation of my smile. From that point on, a career in orthodontics was always in the back of my mind.
As a doctor, I strive to provide the very best in orthodontic care to my patients. As part of that commitment, I enjoy making the process of orthodontic treatment a positive life experience that my patients will always remember! I give my very best to each and every patient I treat and I feel fortunate to interact with so many wonderful people every day. In particular, it gives me great joy to help young people feel good about themselves.
Education/Experience
I received a Bachelor's degree in Chemical Engineering from Villanova University in 1995, which I attended on full academic scholarship. My Doctor of Dental Medicine degree was earned at the University of Pennsylvania in 1999, and I continued on to the University of Pittsburgh Medical Center where I completed my Master of Dental Science and received my Certificate of Orthodontics.

Continuing Education
I am committed to staying at the forefront of advancements in the orthodontic field and frequently attend continuing education seminars and courses on topics including advanced orthodontics with the Invisalign system and differential diagnosis and conservative management of TMJ disorders. Some of my other areas of specific interest and expertise include the prevention and management of tooth impactions during the developing dentition and interdisciplinary adult treatment.
Community Involvement

I believe that staying involved in my community is extremely important. I support the organization Operation Smile, which provides free surgeries to repair cleft lip, cleft palate and other facial deformities for children around the globe. I volunteer with the local animal welfare organization serving the greater Princeton area called SAVE, and I participate in the Susan G. Komen Race for the Cure annually, which benefits breast cancer research and treatment. Our office is currently running a donation drive to provide supplies to SAVE--ask us about this for details!

I am a native of New Jersey and have lived the Princeton / Montgomery area for over 15 years. I am an avid runner and cyclist and enjoy a variety of local biking and running events including local triathlons and the New Jersey Half Marathon. I also love to spend time at the beach surfing, swimming, and waterskiing.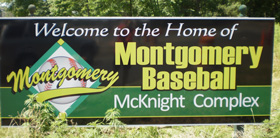 Mountain View Orthodontics is a proud sponsor of the Montgomery Baseball League, The Montgomery Travelers Soccer Club, Montgomery Cheerleading, and the Montgomery HS Music Department!
Official Sponsor of the Run with Rotary 5K !